Fayetteville Intellectual Property Lawyer
Experienced Arkansas Intellectual Property Legal Representation
At Gunn Kieklak Dennis, LLP, our experienced intellectual property attorneys handle all aspects of trademark and copyright and application, enforcement, and litigation.  Our practice has a particular emphasis on domestic and foreign trademark matters, including client counseling, prosecution of applications, infringement claims and licensing agreements.  Our attorneys counsel our clients on availability, protection and proper use of trademarks, both domestic and international.  We have prepared and prosecuted both state and federal trademark applications, and have handled multiple infringement, opposition, cancellation and licensing matters.  Our attorneys have had the opportunity to assist multiple individuals, businesses, non-profit organizations and educational institutions with a variety of interesting and challenging trademark matters.  We have prepared and filed hundreds of federal and state trademark applications and have been attorney of record in a number of trademark infringement lawsuits and Trademark Trial and Appeal Board proceedings.
The attorneys at Gunn Kieklak Dennis, LLP have experience in negotiating assignments and licenses of trademarks and copyrights as well as the transfer of them through mergers and acquisitions.  In the age of the Internet, your protected materials are more at risk of infringement than ever before.  Our experienced intellectual property attorneys are well versed in enforcing your trademark and copyright rights when others infringe upon them.
Trademark Protection
A trademark (or service mark) is generally a word or logo which identifies the source of goods or services. Trademarks act to distinguish goods from the goods of competitors. Over time' trademarks tend to establish consumer goodwill based on quality. APPLE and JAGUAR are examples of trademarks. An Internet domain name' trade dress' sounds' colors' and other designations may also function as a trademark.
Trademark Representation in Arkansas
Trademark prosecution and registration is the process of filing a trademark application' prosecuting the application with the Trademark Office until it registers' and then keeping the registration renewed so long as the trademark is in use. A trademark can last forever so long as it is continuously used in commerce in relation to the goods or services as issued. An owner can also acquire common law trademark rights by use of a trademark in commerce even though an application has not been filed. While common law trademark rights are better than no rights at all' common law rights are not as significant as having a registered trademark. As such' the best advice is to file a trademark application at the earliest opportunity.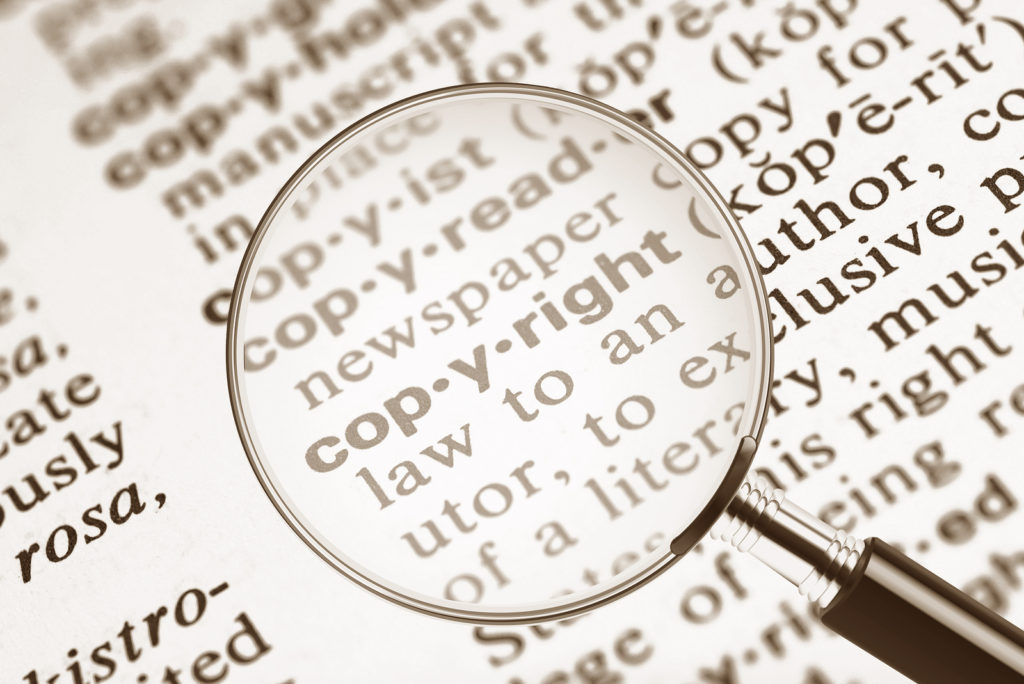 TRADEMARK INFRINGEMENT
A trademark infringement occurs when two businesses use confusingly similar trademarks simultaneously. A trademark owner has a duty to monitor and enforce confusingly similar uses. If a trademark is monitored or enforced, it can lead to a loss in trademark rights. As such' all trademark owners should regularly police a trademark by searching for similar uses and then requesting that infringers cease use in a cease and desist letter.
Trademark Litigation
If a party refuses to comply with a cease and desist letter' the damaged party may choose to file a lawsuit in federal court. This involves the filing of a Complaint by the plaintiff; filing an Answer or motions to dismiss by the defendant;  participating in discovery such as document requests and depositions; dispositive motions; and finally trial.
COPYRIGHT PROTECTION
A copyright is the legal right to control an original work of authorship. Examples of copyrightable works include Internet websites (including all accompanying text and graphics)' books' recipes, songs' paintings' movies' and computer programs.
Copyright Registration
An original work of authorship is copyrighted at the time it is fixed to a tangible medium. Although registration is not required to own a copyright' it is advisable to register your work with the Copyright Offices in the United States and abroad. The reason for this in the U.S. is that' for all post-registration infringements' a copyright owner has the right to recover both statutory damages and attorney's fees. The availability of statutory damages and attorneys' fees can be a significant deterrent to a potential infringer and thus registering a copyright is often the best defense to an infringement.
Copyright Infringement
Copyright laws generally prevent persons from impermissibly exploiting the creative works of others. The key inquiry in a matter of copyright infringement is whether substantial similarity exists between the works at issue. If substantial similarity does exist' an infringer may be forced to cease sales and pay damages to the copyright holder. When an infringement occurs' the copyright holder will usually start by sending a cease and desist letter to the infringer.
Copyright Litigation
Due to the potential availability of statutory damages and attorneys' fees' copyright litigation can have large monetary amounts at issue very quickly. When a copyright infringement occurs and a quick or easy resolution is not reached' the matter may end up as a lawsuit in federal court. This involves the filing of a Complaint by the plaintiff' an Answer or motions to dismiss by the defendant' discovery such as interrogatories and depositions' and finally trial.
Please feel free to contact us if you need assistance with any of the above intellectual property matters.